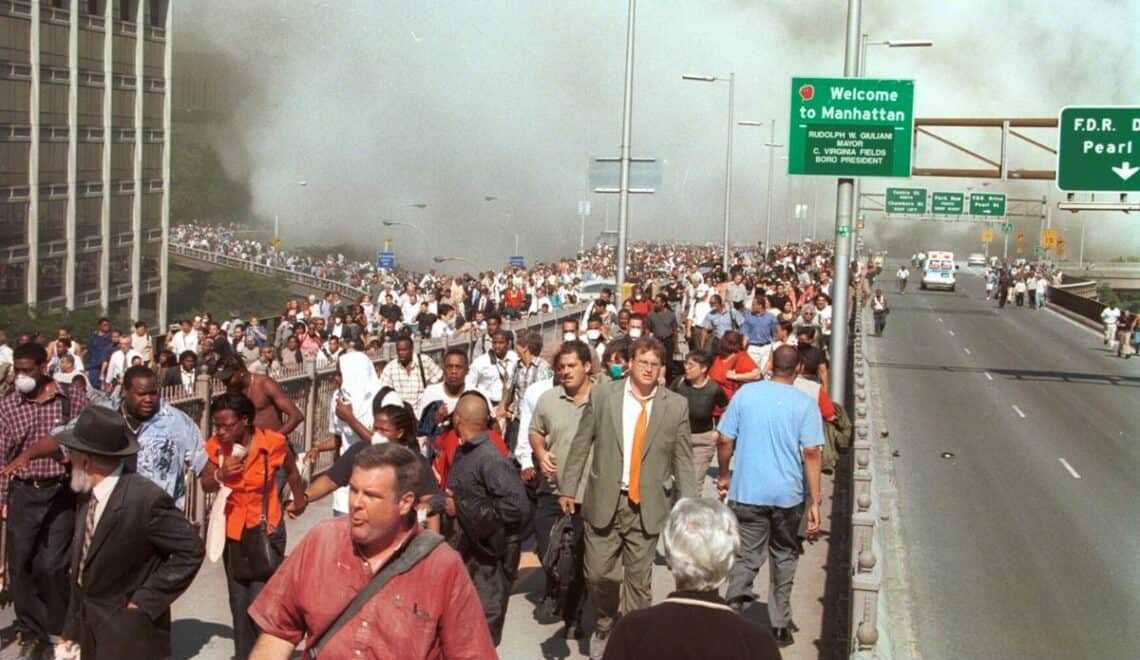 I grew up in New York and have so many life changing memories of the city. While I didn't live in the NY at the time the Twin Towers came down, it felt like a gut punch on so many levels. The loss of life, a city forever changed and the Twin Towers forever removed from the landscape of the city's horizon.
I lived in Washington, DC when 9-11 occurred, and we had our own scares there as well. I worked for Marriott International in the PR department, and we were in crisis mode, fielding calls left and right from family members who couldn't locate their loved ones who were staying in the hotel at the base of the Twin Towers when they came down.
I ran my first ever marathon that year, the Marine Corps Marathon. I had trained for diligently, and thought would most certainly be cancelled, as it was scheduled for October 28th and the course runs through the heart of DC.
In solidarity, the show went on, but I will never for the rest of my life forget running past the giant hole in the side of the Pentagon building that day, as a string of armed soldiers stood on guard at salute as we ran by. I had to stop to cry.
I moved to NYC in September 2002, days before the one year anniversary of this horrible incident in American history. I remember feeling awkward and out of place on the day of the anniversary of the attacks. Though America suffered as a whole, there was a different emotion and gravity to that day amongst those who had just lived through it.
Read more