Ham Delight Bites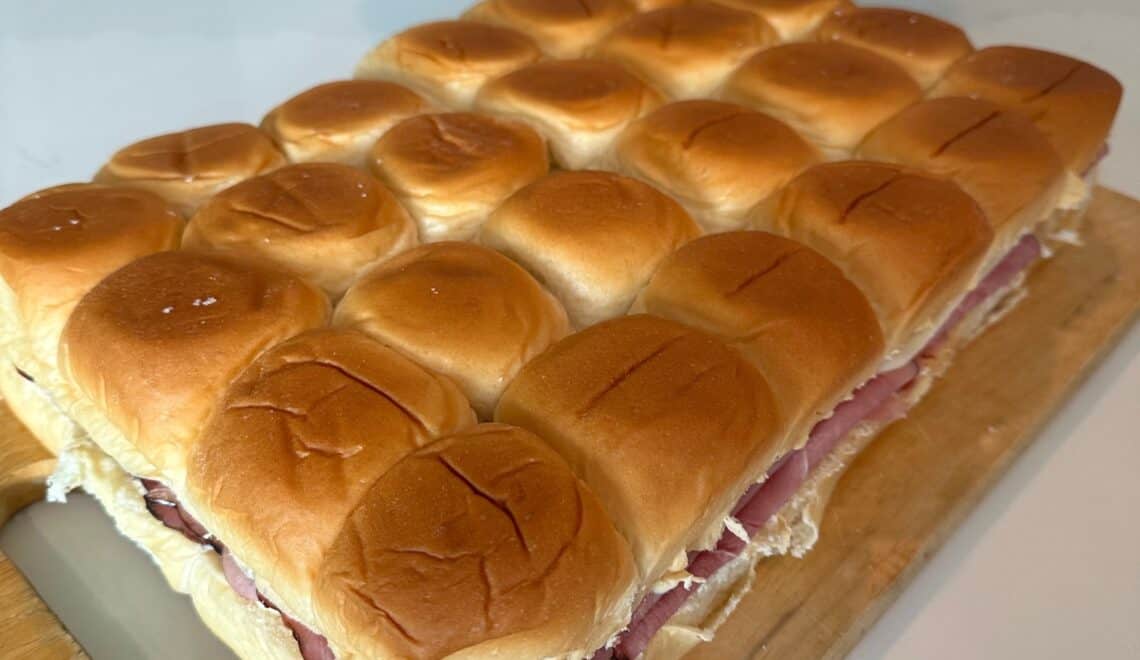 If you live in the south, the chances are high that you have had these mini bites of delight at any given party or get together. They are an absolute staple, and if you have tried them, you know why. If you haven't, then you must add these to your list to whip up for a holiday nibble or gathering.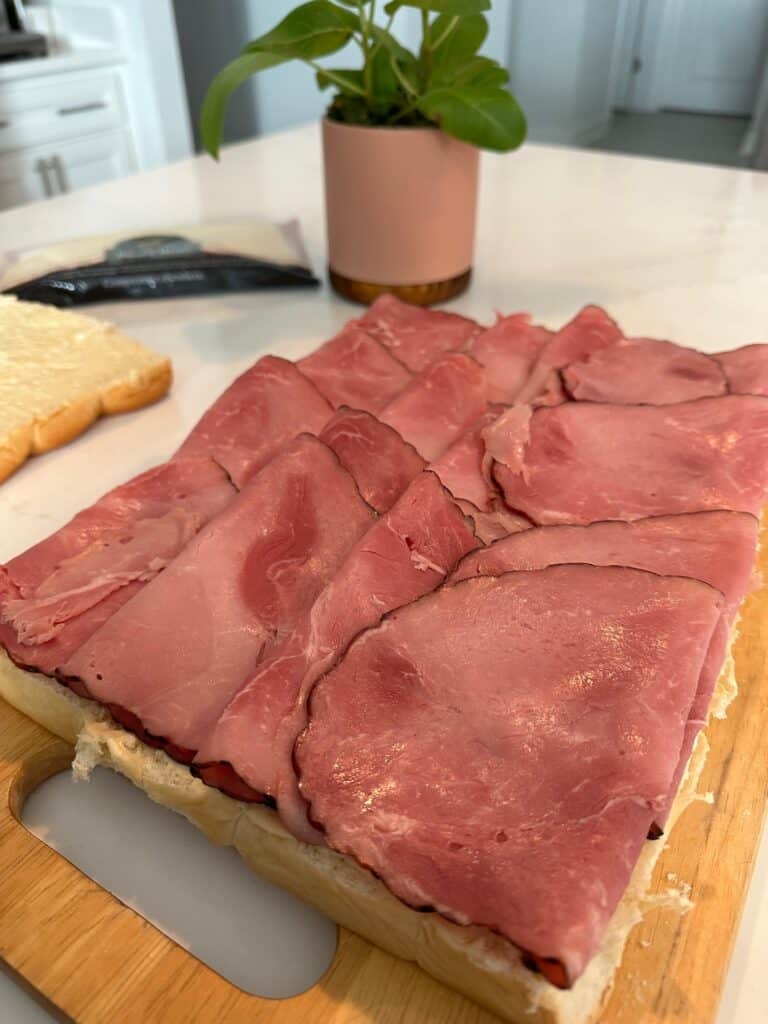 Growing up in NY, I don't remember ever coming across these mini sammies. We moved south during my junior year of college, and I remember coming home for the first holiday season and attending get togethers at the homes of my parents' friends. These little gems were everywhere! Each time I mentioned how delicious they were, as if I had unearthed some sort of ancient treasure, I was generally met with a giggle.
I understand now that the humor in it all was that these have been a must in the south for ages, almost a given, at any get together. There are actually catering companies throughout the south, rated and revered based on this one finger food…I am looking at you Ladyfingers of Raleigh, NC.
They were new to me and I was forever changed for the better for finding them. So now I will share them with you. This recipe is straight from the Southern Living cookbooks, to give credit where it is due. I am simply repeating their genius here with a few small tweaks. Make these once and you will be asked to make them for every occasion, I guarantee you.
As a note, I swapped out the gouda cheese for Boar's Head Baby Swiss, but both are excellent. Try making one of each! I left out the everything bagel seasoning, but this is also up to you. These taste delicious with the seasoning, but I personally like the original version that focuses on the flavors within. You can really use any ham you like, but I went with a better cut, using the Boar's Head Maple Glazed, but it is totally up to you. Use what you like and what you feel tastes the best!
---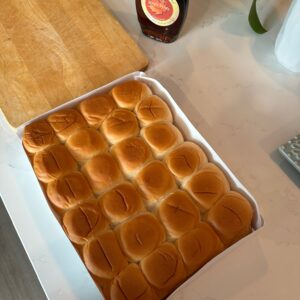 Ham Delight Bites
A true southern entertaining staple, these classic little bites are the perfect appetizer sandwich for any and all occasions. Pleases any crowd.
Equipment
13 x 9 Baking Dish

Pastry Brush

Serrated Bread Knife
Ingredients
cooking spray

2

tbsp

mayonnaise

2

tsp

dijon mustard

Grey Poupon

½

tsp

pure maple syrup

½

tsp

flaky sea salt

Maldon

1

12 oz

package Hawaiian dinner rolls

King's Hawaiian Sweet Rolls

12

⅔ oz

deli ham slices (8 oz total)

Boar's Head

6

⅔ oz

Gouda Slices -or- Baby Swiss (4 oz total)

Boar's Head

1

tbsp

unsalted butter

melted

2

tsp

everything bagel seasoning

optional
Instructions
Preheat oven to 375°F. Coat a 13- x 9-inch baking dish with cooking spray; set aside.

Stir together mayonnaise, mustard, maple syrup, and 1/4 teaspoon of the salt in a small bowl. Using a long serrated knife, split the entire loaf of rolls horizontally (do not separate individual rolls from each other).

Spread mayonnaise mixture on both cut sides of rolls using the offset spatula or a knife. Fold ham slices; arrange ham and cheese evenly on bottom rolls. Replace top rolls.

Brush tops of rolls evenly with butter using pastry brush.

Sprinkle with bagel seasoning and remaining 1/4 teaspoon salt, if desired.

Cover baking dish with aluminum foil. Bake in preheated oven 8 minutes. Remove foil; continue baking until cheese is melted and rolls are golden brown, 5 to 7 minutes. Serve immediately.