Maple Apple Blondie Bars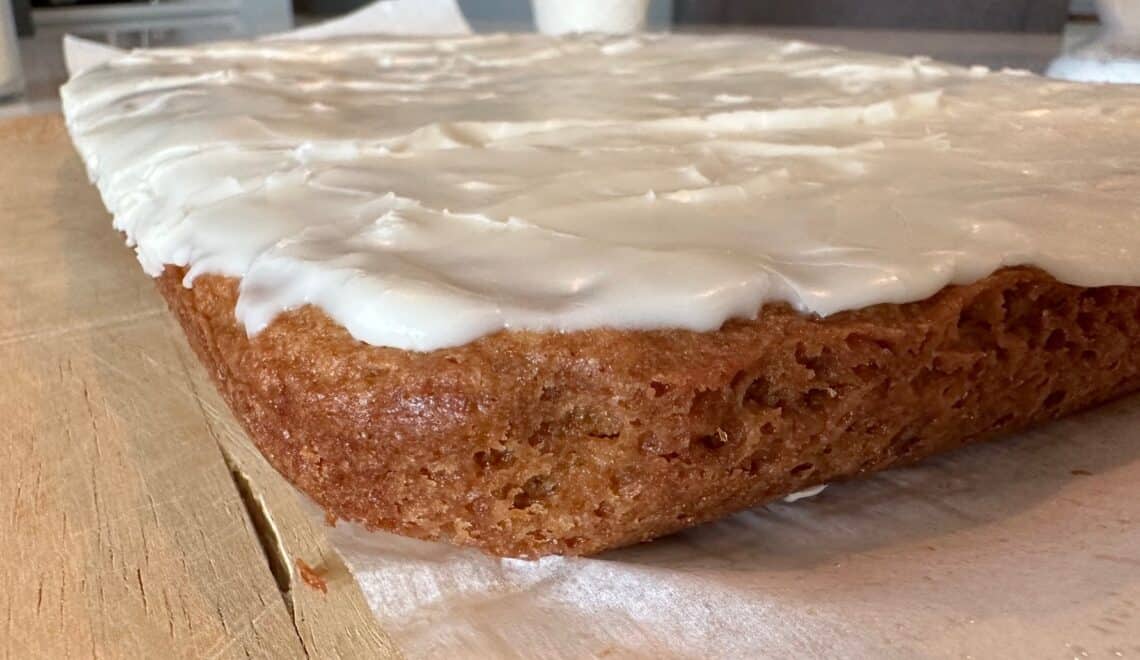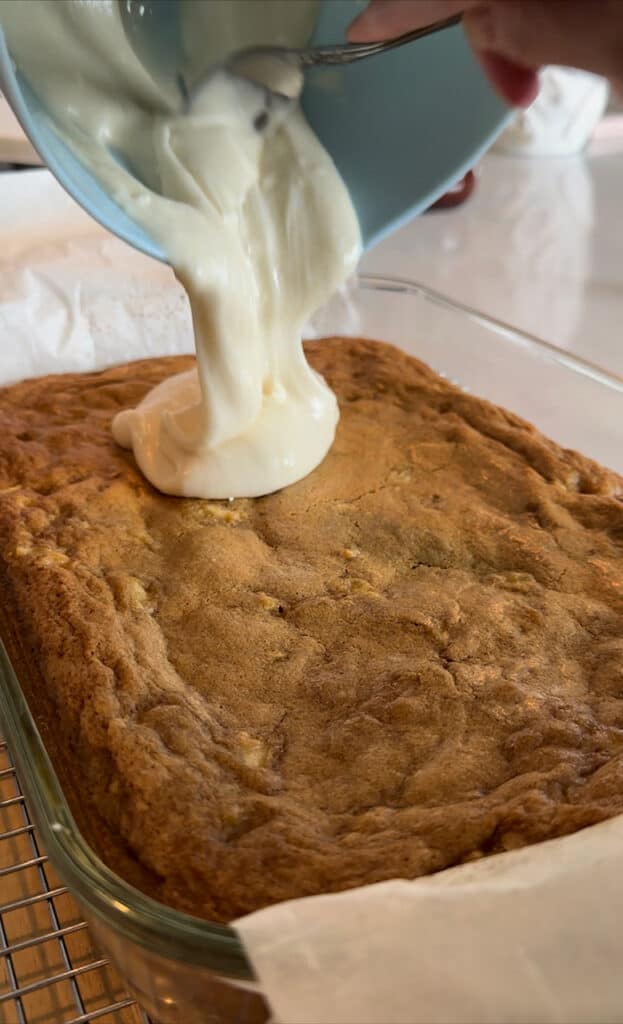 Every now and then you come across a recipe that is a catch all. I was so happy to come across this old family recipe. It is not my family's recipe per se, but I simply love a retro recipe, no matter the origin. This sweet treat is versatile and would be perfect for so many occasions.
If you are attending a brunch, this would make a delicious option to present on its own or as a substitute for your average French toast or cinnamon bun. This would also be a fantastic make ahead dessert to split and package in a decorative boxes as lovely hostess gifts for those holiday parties that are knocking at our doors.
What I love most about this recipe is the old-fashioned vibe. This is one of those slightly heavy desserts and it is SWEET. It reminds me of the recipes that your Grandma would have made that have no regard for the "healthy alternative." This is not a health conscious dessert by any means, but it gives that good, chewy, molasses feel that harkens some sort of nostalgic feels for me.
If you make Christmas cookie baskets for friends and family, this would be an excellent addition. You know how there always seem to be a couple of those really super-sweet bites peppered into the mix, to balance out the oatmeal and peanut based cookies? This is one of those recipes. They are also sturdy and they hold up well. You would get a ton of mileage out of just one batch of these bars, so in that sense, they are good for any get together with a crowd.
Recipe Notes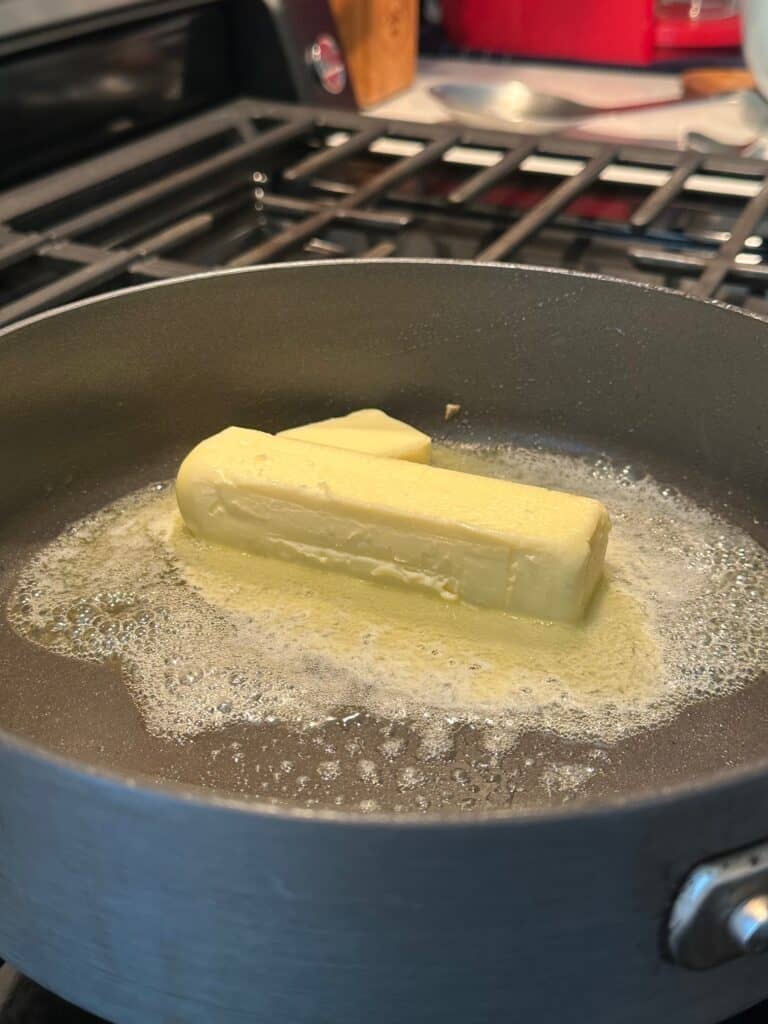 The flavors in this dessert scream autumn vibes. These bars are chock full of maple syrup, featured in the bar itself and also the icing, so you will need to have a good amount on hand. Be sure to use 100% real maple syrup, as it really does make a difference in the overall taste. Butter is also highly featured here, so make sure you stock up! Most everything that the recipe calls for would be items that every home baker has on hand, so they are pretty convenient and easy.
You will see that this recipe yields 36 bars, and when you look at the finished product, you will think that it is an error, or that those portions will be too small — not so. These are really meant to be like small bites. I tried cutting them a little larger and it truly is sweetness overload. When I say these are sweet, I mean SWEET! A little goes a long way, so you could really cut these into bite sized-squares and it would be the perfect jolt of sugary goodness.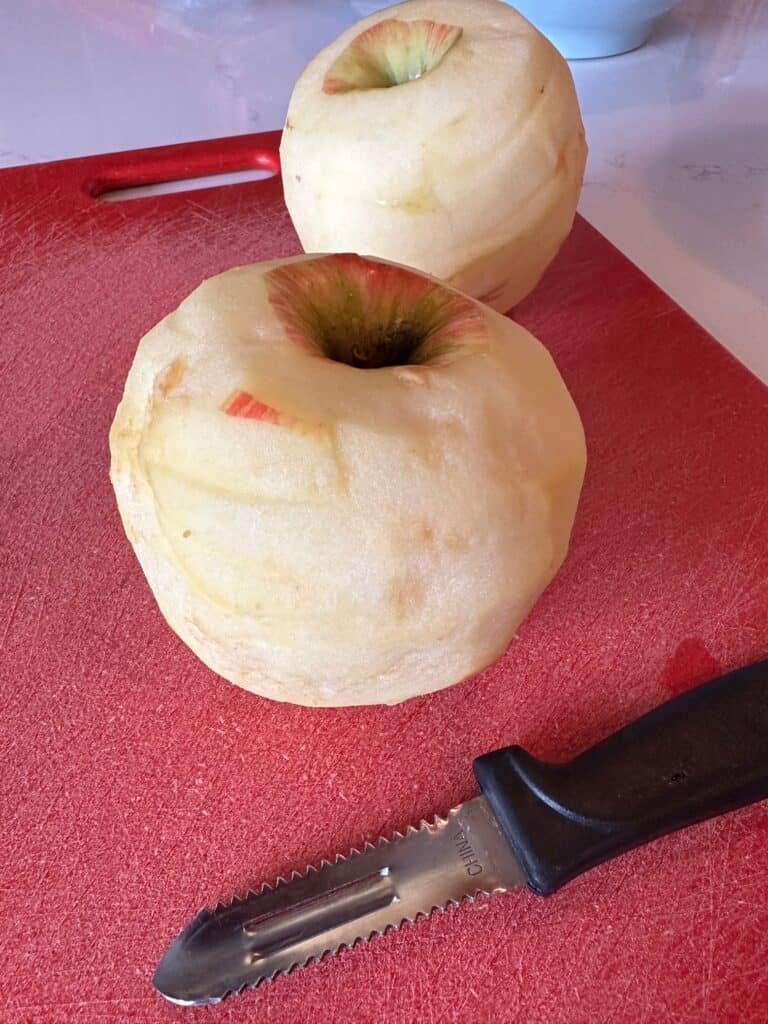 I ended up slicing these up and placed them into the fridge to let everything properly set overnight. I have to say…this is one dessert that tastes even better to me straight from the fridge! Due to the high sugar and syrup content, they become a bit chewy in texture when refrigerated, almost like a fudgy brownie, which naturally, I love. I am always a fan of a dessert straight from the oven, but if you make these, give them a try cold. For me, it took the texture to the next level.
Additionally, the recipe calls for two medium apples. I ended up using just one of those giant Honeycrisp apple because it is what I had available in my fridge, and it yielded the same measurements as two smaller sized apples. You can really use the apple of your choice as the ratio is pretty low and the chop is small, so and the type of apple you use won't overpower the overall taste and texture in any way. And, anytime I can use what I have on hand, it is a win.
All in all, this is a make ahead champion and can be purposed for more than one gathering, and they are sweet and scrumptious. Enjoy, and please be sure to let me know how yours turn out in the comments!
---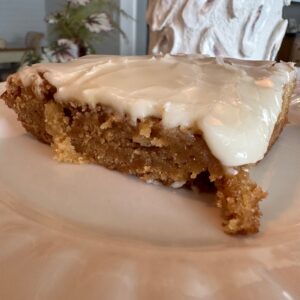 Maple Apple Blondie Bars
A sweet and chewy maple brownie bar with a sugary maple icing make the quintessential fall dessert. Perfect for brunch, entertaining, or packaged and wrapped as a tasty hostess gift for holiday parties.
Equipment
Mixing Bowls

apple coring tool

vegetable peeler

medium sauce pan

wooden spoon

Rubber Spatula

measuring cups

9×13 baking dish

Parchment Paper
Ingredients
Blondie Bars
¾

cup

butter (1½ sticks)

2

medium apples, peeled, cored, chopped (1¾ cups)

1

cup

packed brown sugar

½

cup

granulated sugar

½

cup

pure maple syrup

2

large eggs

2

tsp

vanilla extract

1

tsp

baking powder

½

tsp

salt

¼

tsp

baking soda

2

cups

all-purpose flour

non-stick cooking spray
Maple Icing
2

cups

powdered sugar

2

Tbsp

melted butter

¼

cup

pure maple syrup

2

Tbsp

whole milk
Instructions
Blondie Bars
Preheat oven to 350℉. Line the 9×13" baking dish with parchment and spray with nonstick cooking spray. Be sure to extend the parchment paper over the side handles, so you can easily pull the finished bars from the dish once iced and cooled.

In a medium sauce pan, melt 1Tbsp of the butter over medium setting, adding chopped apples once butter has fully melted. Allow apples to cook until softened, about 10 minutes. You will want them soft, not browned. Once done, move apples from the pan into a large bowl and set aside.

In the same sauce pan you used for the apples, melt the remaining butter over medium heat. Once melted, remove from heat and stir in the granulated and brown sugars and the maple syrup until smooth and combined.

Stir in the vanilla and egg until combined.

Stir in baking powder, salt, baking soda and flour until all are combined and smooth. Stir in the cooked apples. Spread the batter evenly into the prepared baking dish.

Bake for 25-30 minutes until evenly browned and you see the edges begin to puff. Cool the pan on a wire rack until the top is cool to the touch.
Maple Icing
In a small bowl, stir together powdered sugar, maple syrup, butter and milk until a smooth consistency is reached that is thin enough to spread. Add additional milk a tablespoon at a time if needed to thin further.

Spread icing over cooled bars while still in baking dish. Allow to stand until the icing fully sets.

Use edges of parchment to lift the bars out of the dish, once the icing is set. Transfer to a cutting board and slice into 36 pieces, or desired amount.

Stores in fridge for three days, and freezes well for up to three months.