San Francisco Garlic Fries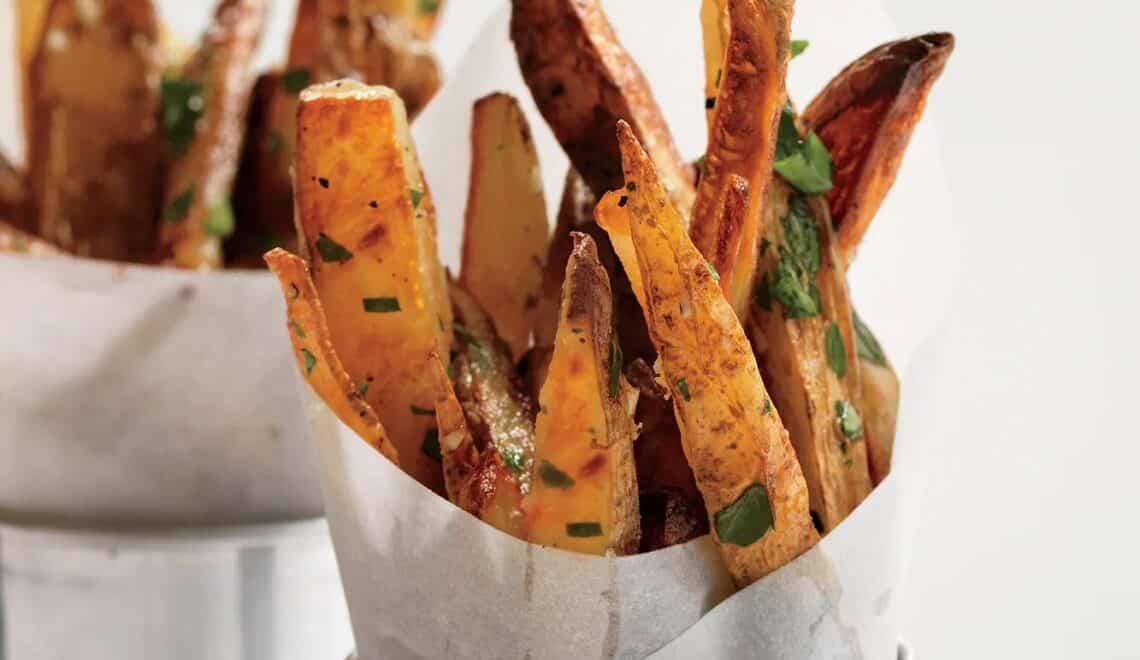 I started this blog way back in 2009 while living in Washington, D.C., when I experienced some moderate success as an enthusiastic food blogger, carousing about in the city of hungry politicos. I have since revamped my site, but this lone link still exists from 2011 when Bon Appetit featured a recipe from my blog for these delicious fries of the garlicky sort, adapted from a Giant's (baseball) Stadium recipe in their namesake city. My article was no doubt selected due to my Pulitzer-worthy style of waxing poetic about cuisine I relished devouring back in those days (wink/nudge/giggle). The foodie in me is proud of the mention, but nonetheless, I felt that this recipe deserved an honorary space on my new site. Plus, these savory morsels are delicious, no matter the region of the country in which you reside. So without further ado…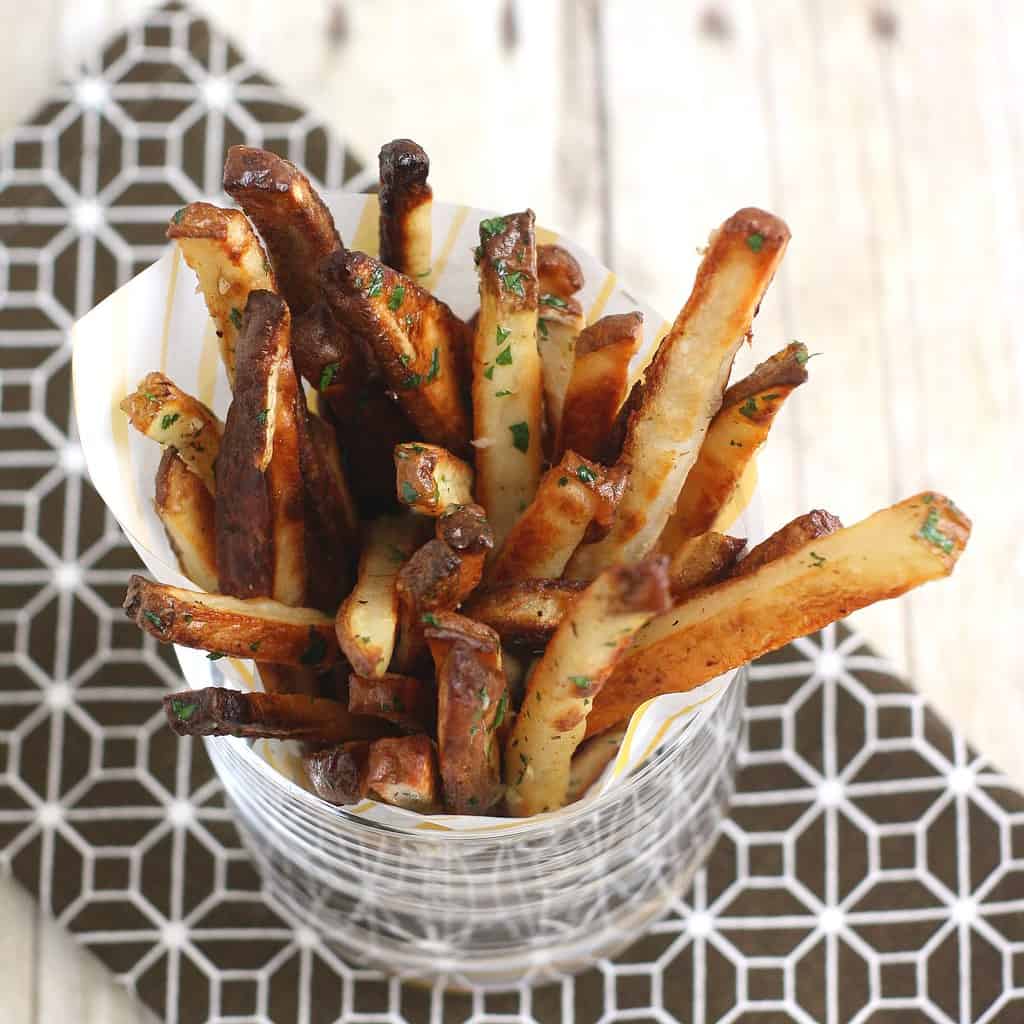 ---
San Francisco Garlic Fries
These are baked, but taste naughty, which gives you the best of both worlds. Baked fries are highly underrated, in my book. You will want to make these again, I promise!
PREP TIME 20 minutes
TOTAL TIME 50 minutes
Ingredients:
Nonstick vegetable oil spray
2-1/4 pounds russet potatoes, cut lengthwise into 3×1/3×1/3′ batons
3 tablespoons vegetable oil, divided
4 garlic cloves, minced
2 tablespoons chopped flat-leaf parsley
Kosher salt and freshly ground black pepper
Preparation:
Step 1
Preheat oven to 450°. Coat a large rimmed baking sheet with nonstick spray. Toss potatoes with 2 1/2 Tbsp. oil in a large bowl and season with salt and pepper. Arrange in a single layer on baking sheet.
Step 2
Roast the potatoes, turning occasionally, until browned and tender, about 30 minutes. Increase heat to 500°. Continue roasting until fries are deep brown in spots, about 5 more minutes.
Step 3
Whisk remaining 1/2 Tbsp. oil, garlic, and parsley in a large bowl. Add hot fries, season with salt and pepper, and toss to coat.
---
Nutrition Per Serving
4 to 6 servings
1 serving contains: Calories (kcal) 243.6 %Calories from Fat 21.2 Fat (g) 5.9 Saturated Fat (g) 0.4 Cholesterol (mg) 0 Carbohydrates (g) 44.5 Dietary Fiber (g) 4.4 Total Sugars (g) 0.0 Net Carbs (g) 40.1 Protein (g) 4.4 Sodium (mg) 14.8