Summer Nostalgia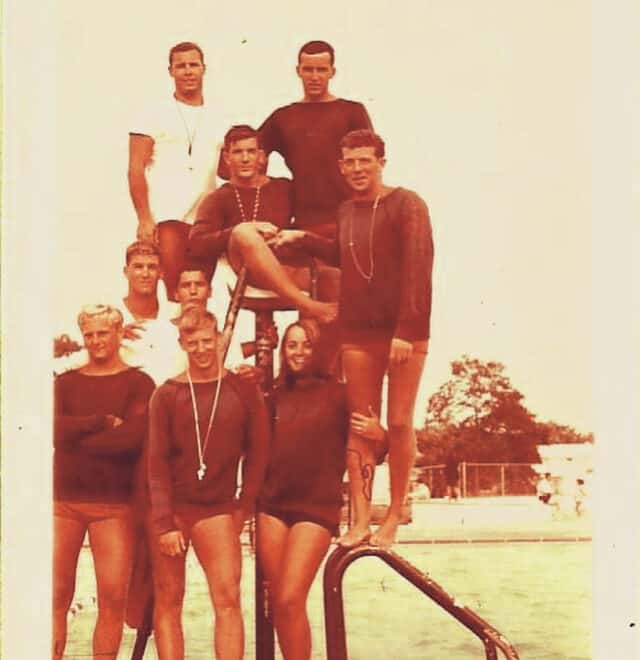 A friend of my Dad's recently shared this photo of his lifeguarding crew from around 1962, the summer he and his group of friends worked together at the Babylon public pool in Long Island, New York. Though this was before my time, it made me feel a certain way just looking at the picture. Thinking of what it was like back then, seeing the happiness on their faces and youthfulness in their appearance.
The folks in this photo were friends, some dated each other, they all hung out together and shared laughs. It was a moment in time that they all fondly remember and share collectively.
Eventually, summer faded and they all went on to pursue their own version of life. Most went to college, got married, had kids, built careers. This was just a fleeting moment in time, but the memory of their summer together lives on through this photo. It is captured bliss. The feeling it brings me is one of nostalgia, though I wasn't even alive at the time this picture was snapped, it is a sense that we all have within us.
Living on Hilton Head Island, the feeling of summer nostalgia is all around. Driving down the beach roads, clusters of families vacationing together can be seen riding bikes, building sandcastles, sharing meals and making lifetime memories. It is a special thing to have the opportunity to witness on a regular basis.
When I was a server at a busy local restaurant on the Island, I would often get a warm feeling from the large groups of families that would sit at my tables. Some were extended families having annual reunions, with everyone from babies to grandparents in tow, some were groups of old friends reuniting to relive the past, or they were a combination of families coming together to make brand new traditions.
They all drew up memories of my own summers gone by. It is funny, the things that our brains retain and our hearts hold dear. Those early memories remain at our feet as a foundation that shapes our later years in such an impactful manner.
The Sounds of Summer
Every time the summer season rolls around and hits full swing, I always feel that tinge of longing in my bones. The sound of the kids joyfully screaming wild in the streets and playing outside until the sun goes down. Seeing them run wild across the cut throughs between our homes, blasting water guns, riding bikes from one yard to another in bathing suits, donning wet hair and filling the air with an echo of laughter.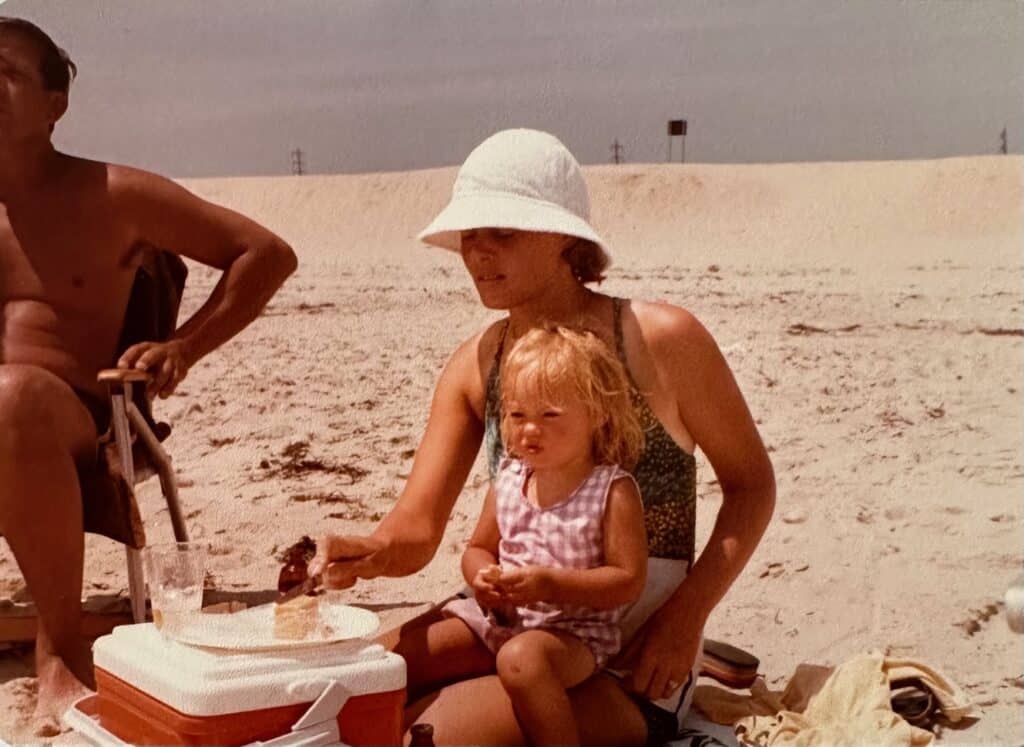 What is it about summer that makes us feel so nostalgic, after all? Perhaps we are programmed to think we should have a summer break until the end of time from a young age, only to abruptly realize that the real world has different plans for us once we get there.
The more likely scenario is that summer touches on a deeply rooted feeling from the past. For me, it is one that swells up a memory of utter simplicity and joy in life from those days. It is a sensation that is buried and locked away in a special place within my heart. This is a place we all have hidden within us that (I believe) we don't tap into enough. When we do allow ourselves to remember, it fills us with undeniable longing for the "good old days."
A Summer Under the Sun
When I was growing up, we didn't have the option of computers and cell phones. We have all heard the jokes about Gen X (or "Boomers," as we are now lovingly known by the younger generations). Joking aside, there is some truth to the rumors about our minimalist level of supervision.
There were no exceptions to the rules of being outside in the summer. You simply made yourself scarce, unless you wanted to tempt the fate of being given a list of chores to complete by your parents. We were genuinely told to get out of the house, find something to do and to be sure to be home when the street lights would spark their dimly lit glow, telling us the evening darkness was fast approaching. Every kid in the world knew this queue and what it meant.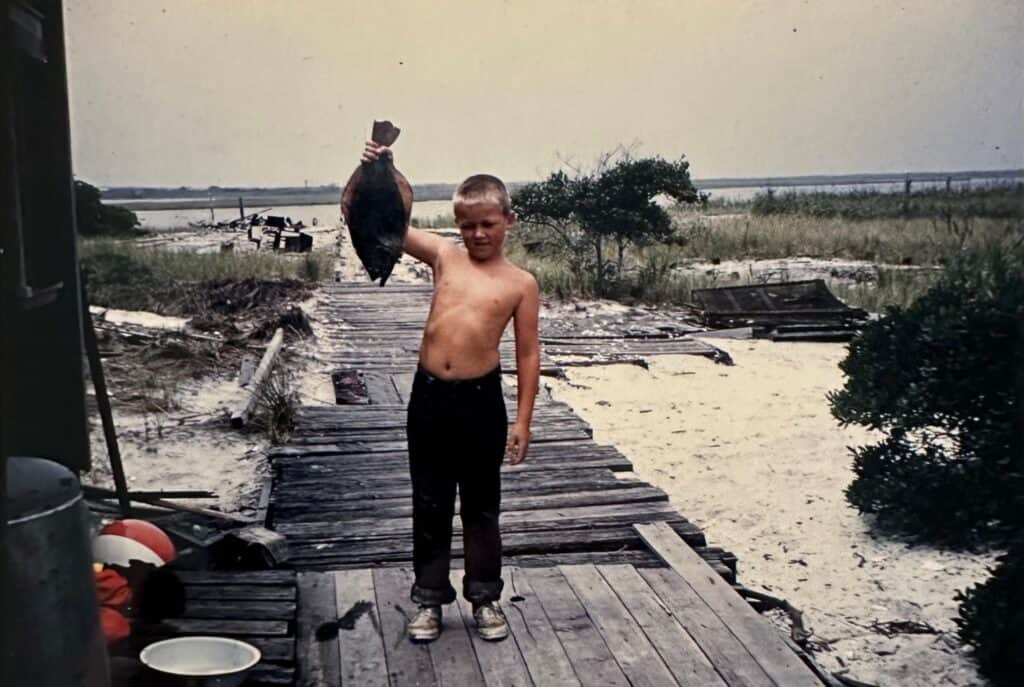 This was the sure sign to hop on your banana seat bike and pedal your heart out to get home before dusk had slipped into night, or there would be consequences. It all seems so antiquated now, but there was always the looming, ubiquitous threat in any decision you made at that age, insinuating that if you chose the wrong option, your DAD would have to hear about it. This was the scariest idea on Earth, to most of us.
Thoughts of Indiana Jones and the Temple of Doom raced through our heads. One wrong move and Mom would promptly inform your father. In our pre-adolescent minds, this surely meant (like Indy) we would end up in a steep chasm filled with skeleton bones with no way out. More likely, it just meant a stern "talking to" and being sent straight to your room to "think about the error of your ways." So, needless to say, we all pedaled furiously to be home in time for dinner.
The summer that sticks out in my head most is the one between 5th and 6th grade. I believe it was around 1989, if I have counted correctly. My best friend and I would have sleepovers almost every night at one house or another. We would up stay into the wee hours playing games, laboring over paper MASH boards for our hands (that would inevitably predict our futures), talking about what the next school year had in store, and deciding which boys we liked the best. We were so innocent and pure of heart.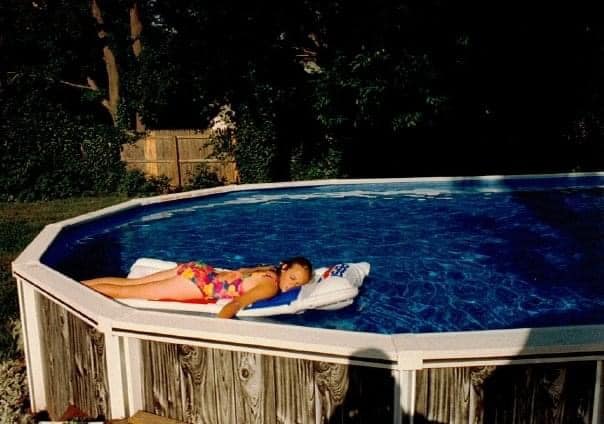 Our days were spent jumping in and out of random pools of friends in about a mile radius of our neighborhood. We were on a constant loop around Sequams Lane, straight down Eaton Lane, and back again, with an obligatory stop at the Babylon Yacht Club. Though my family did not belong as members, kids came and went as friends of family regularly.
We rode everywhere clad in our bathing suits and wrapped in damp, chlorine soaked towels, with assorted colors of plastic wrapped Fla-Vor-Ice pops, dangling from the firm grip of our braces-lined teeth. We glided along on our bikes, hands and worry free, always ready for our next adventure.
We would slide through the chain link fence of the BYC on two wheels, fly across the gravel pathway, skid out and side drop our rides next to the Junior Yacht Club building and race to the pool, sometimes stopping in for a quick ping pong game in the rustic kids clubhouse if we arrived during adult swim hour.
Babylon Yacht Club was, as its name would suggest, located on the edge of the water of the Great South Bay. The pool overlooked the vast expanse of the Bay, just past the docks, which were lined with regal sailboats and swank motor yachts, mingled with a collection of weathered Boston Whalers and practice dinghy's tethered to the moorings.
It was a magical sight that was peripheral back then, but from time to time, wrapped in a towel and drying in the sun, I would stop long enough to drink it in. That view will be forever etched in my memory.
At night we would play Manhunt and Spud in the streets and cul-de-sacs with the local neighborhood kids. They were our best friends and whole world. We couldn't have ever imagined in that moment that a life could exist without them in it, or fathomed that shortly thereafter, we would grow up and apart.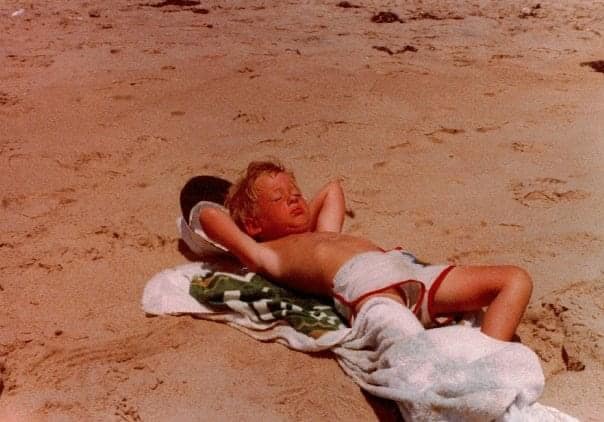 I remember coming home water-logged each day, with straw textured hair and a touch of swimmer's cough from the weight of the chlorine water on my lungs all day. I was sun-kissed and content. I never knew that life could be any different than what it was at that very moment, because I didn't have enough life experience to compare anything against just yet.
For a good part of that summer, we would spend our days planning for dances at the Moose Lodge or back at the main house of the BYC, if you could snag an invite. At the time, I wore a high wall of bangs, which were achieved by spraying roughly a can of aerosol hairspray to get the correct effect.
I would painstakingly braid my hair wet the night before to achieve the gorgeous beachy waves that would (undoubtedly) wow everyone the following day, which in reality, always came out appearing more like I had been freshly electrocuted that morning. Let's just say my style took a little cajoling to get my look just right.
Neon everything was the rage, and I had stocked my wardrobe with any piece of fashion that could hold the retina-searing colors. This included t-shirts, shorts, earrings, scrunchies, double layer scrunch socks, jellies, sneakers, fingernail polish, you name it. I was decked in head-to-toe neon, high bangs, and a spritz of Love's Baby Soft perfume.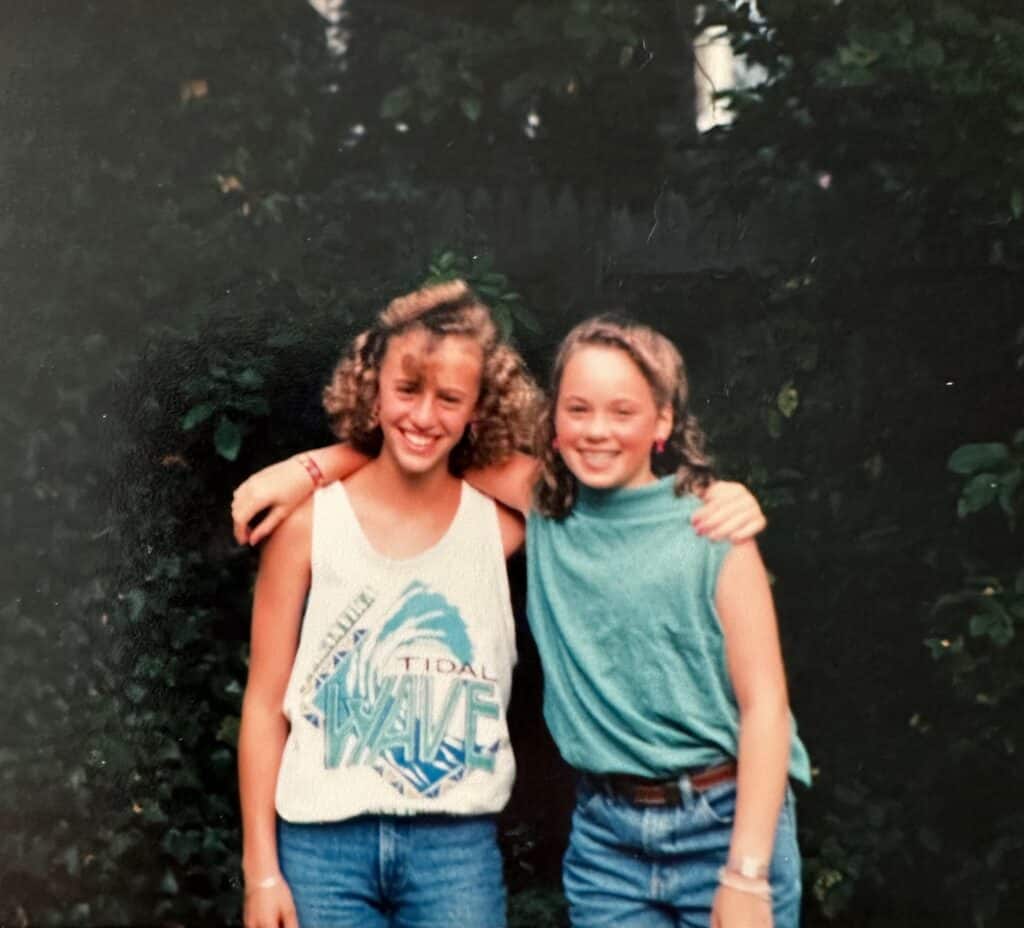 We would arrive to the dances with a clammy wad of dollar bills in hand and drink $.50 sodas until our hearts were content, as we mixed and mingled with our friends. The lucky girls were asked to a straight arm shuffle with their suitor of choice. It was magnificent awkwardness at its very best.
Eventually, I moved on to more muted fashion choices. My bangs grew shorter in height with time, life grew more complicated and we all grew up a little, slowly but surely. Time marched on.
Years later, when we got to High School, I would see the kids of summer from that formidable school break. We were all grown in different directions and were no longer thick as thieves, but we all shared the same memory of the fun and laughter we had in those innocent days of summer.
We would show our respect with a knowing nod and a simple smile in passing. It makes you realize that times change, and people grow up, out and sideways, but those memories last forever. We don't have many photos of that summer. Cell phones didn't exist, and we were too busy living, but it is forever etched in all of our memories.
Making New Memories
There is a Brazilian/Portuguese term called "Saudade" that I learned about a years ago while listening to a song named Chega de Saudade by famed Brazilian singer/songwriter Joao Gilberto. It eludes to a feeling of deep longing for times past. It is a close cousin to nostalgia. It is a feeling anchored within us of a time when we were so unabashedly happy and unaware that things might inevitably change. We were simply in the moment.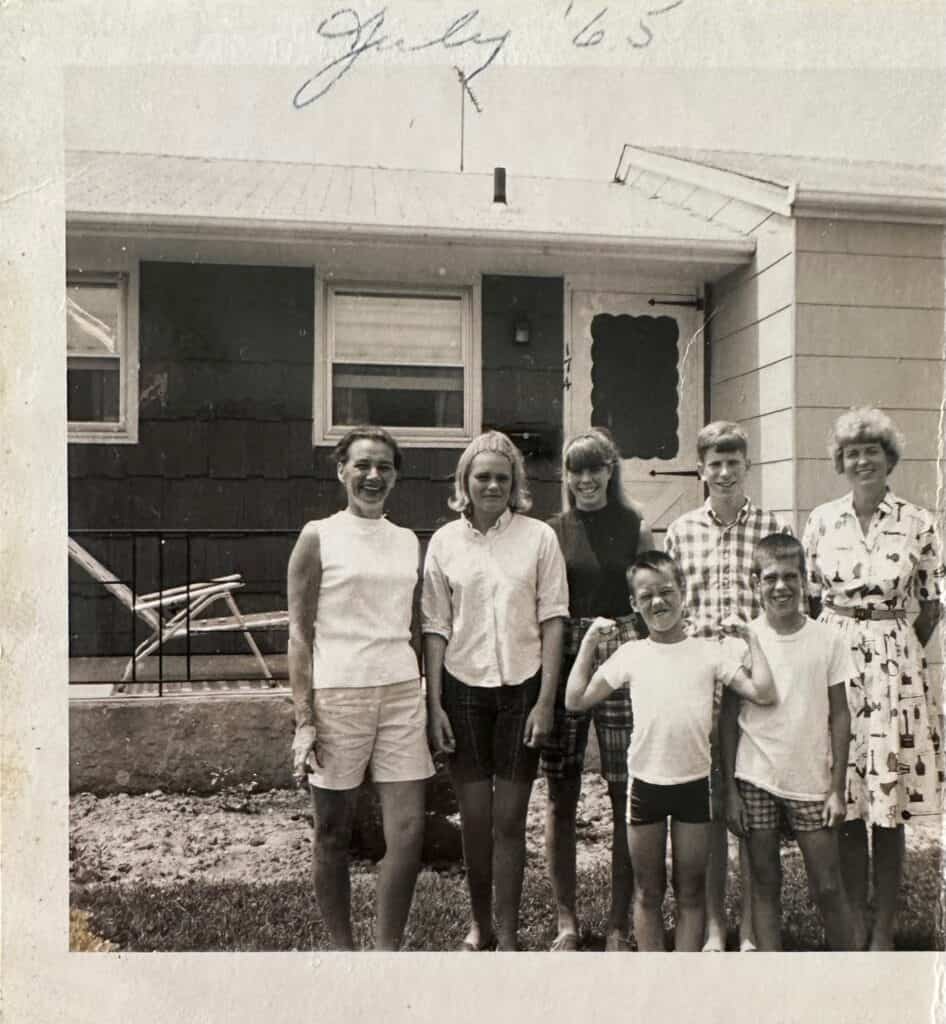 There is a lesson to learn from this longing that we feel. Maybe it would do us all some good to live more fully in the present, like we did back then, and not think about what is to come.
Times do change rapidly, but not much changes at all. Kids today aren't much different than we were, though the landscape has changed. We still have that innocent, childlike wonder within us, if we wish to tap into it. It is a beautiful notion to consider.
So this summer, throw caution to the wind a little more. Indulge in the ice cream cone without worrying about the calories, drop everything and take an impromptu day trip to the beach and read that book you have been longing to crack open, run through a sprinkler in your work clothes, make new friends, and take some chances. There is always more beauty to be had in this lifetime, free for the taking. Just remember to get home before the street lights come on.