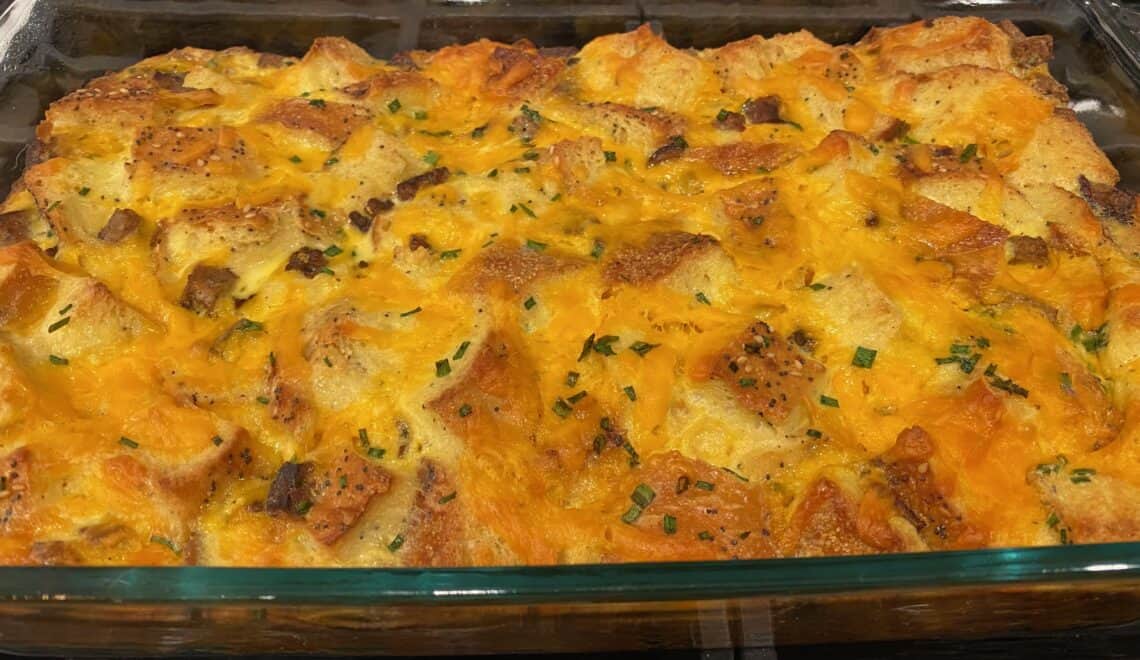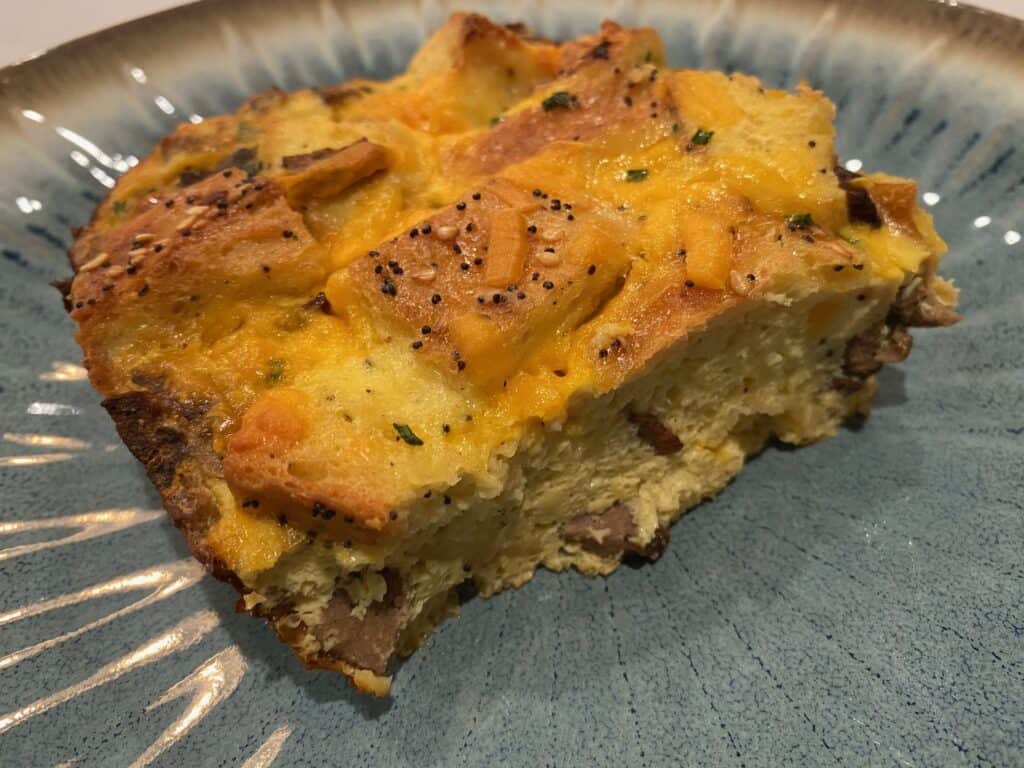 If there is one thing that I have found all southerners love, it is a casserole. This one pot wonder is quintessential for gifting as a downright neighborly gesture. It can be presented as a meal to sick neighbors, and for celebrations, funerals, birthdays alike. You name the occasion and there is a casserole that fits. It is a catch all dish to show that you care, and there is something so endearing about that notion to me.
With the holidays upon us, we are all looking for ways to show the love to our guests. I am always thrilled to find great recipes that can be prepped ahead and don't require too much maintenance, and can satisfy a crowd. No matter your guests, this one is always a crowd pleaser because it uses such classic comfort ingredients.
In previous posts, I have professed my deep love of bagels. Here, I am taking it to the next level with a soul warming, hearty breakfast casserole that calls for chewy, day old bagels, eggs, turkey sausage and cheese. Not only is it delicious, but it is easy to assemble and requires that you make it 24-hours in advance to allow it to set. So whip it up, pop it in the fridge and you are ready to go when company awakens, ready to eat.
Read more