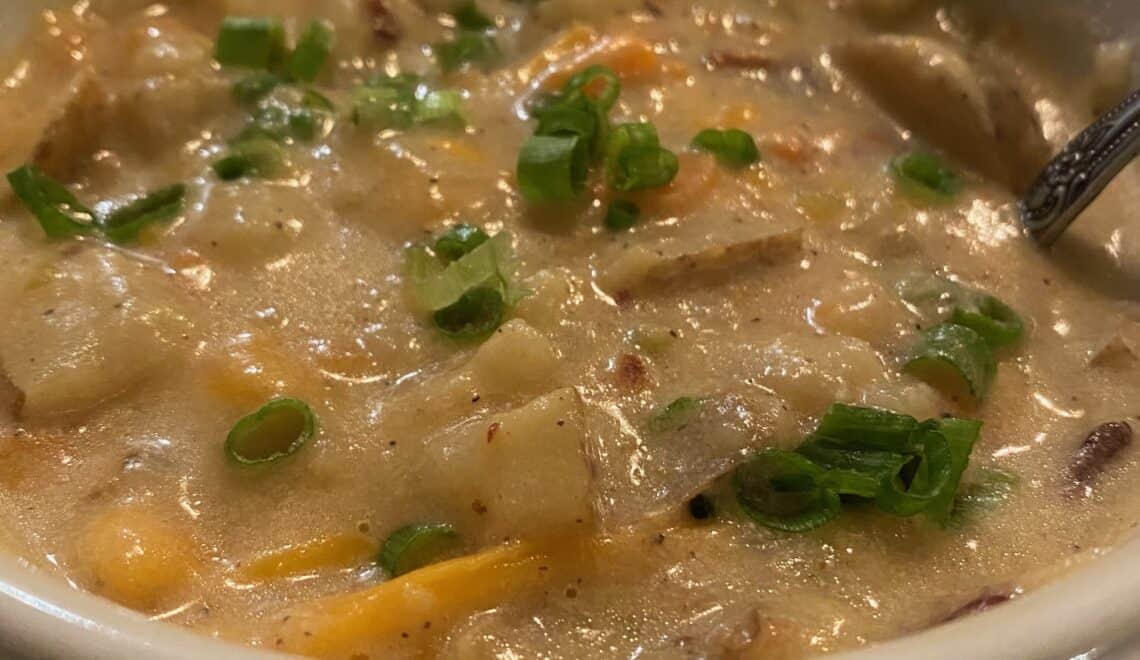 As soon as the cooler weather rolls around, I start to crave all of the fall foods. In particular, chili (which we will get to later) and this recipe for the Ultimate Baked Potato Soup.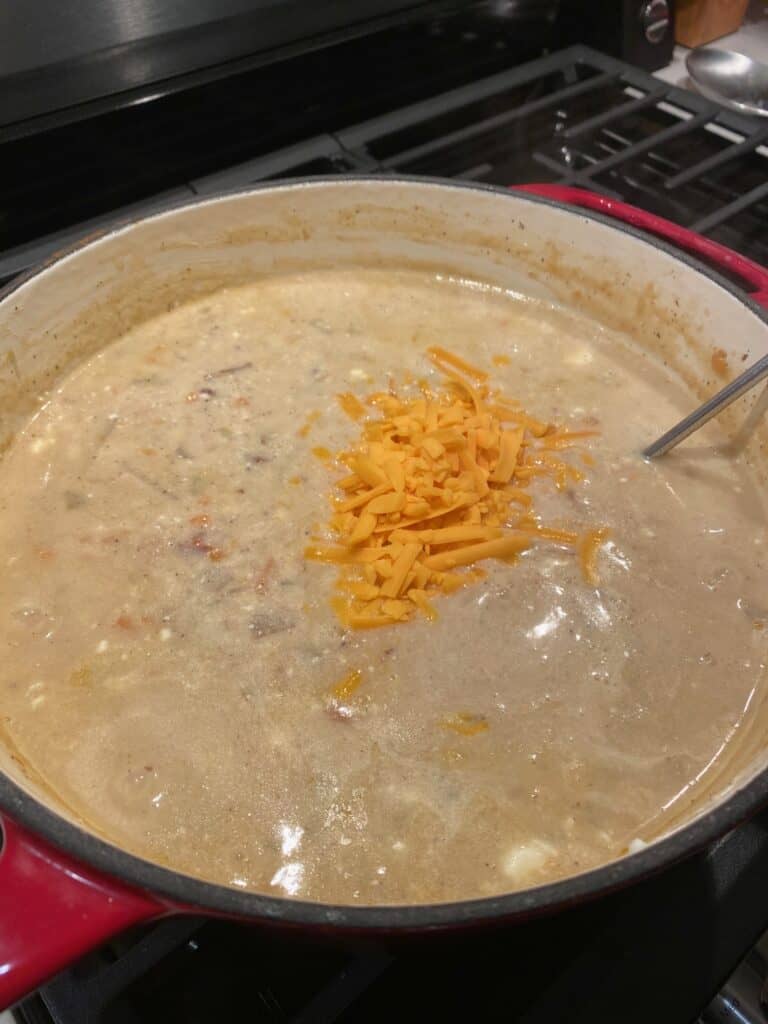 Recently, I had a comment pop up asking for recipe ideas for a Dutch Oven. This one piece of equipment is an absolute kitchen staple in my book, and a perfect vessel for soups, stews and frying. I use mine for just about everything and anything.
The enamel coating is perfect for all kinds of cooking, as it is naturally non-stick. That said, I cook with a lot of butter whenever I use mine, so I suppose that helps it to be more resistant to sticking. Plus, they deglaze like a champion once you add a little liquid to them, leaving you with those flavorful brown bits in soups and stews that build flavor.
If you have a Dutch Oven, or have been gifted one and aren't sure what to do with it, the sky is the limit. Any soup recipe, stew, sauce…use this vessel for building your recipes and allowing them to develop with even heat. The cast iron holds and conducts heat steadily and beautifully for slow simmering. Once you are done prepping, you can just about set it and forget it on a low heat.
Jump to Recipe
Read more