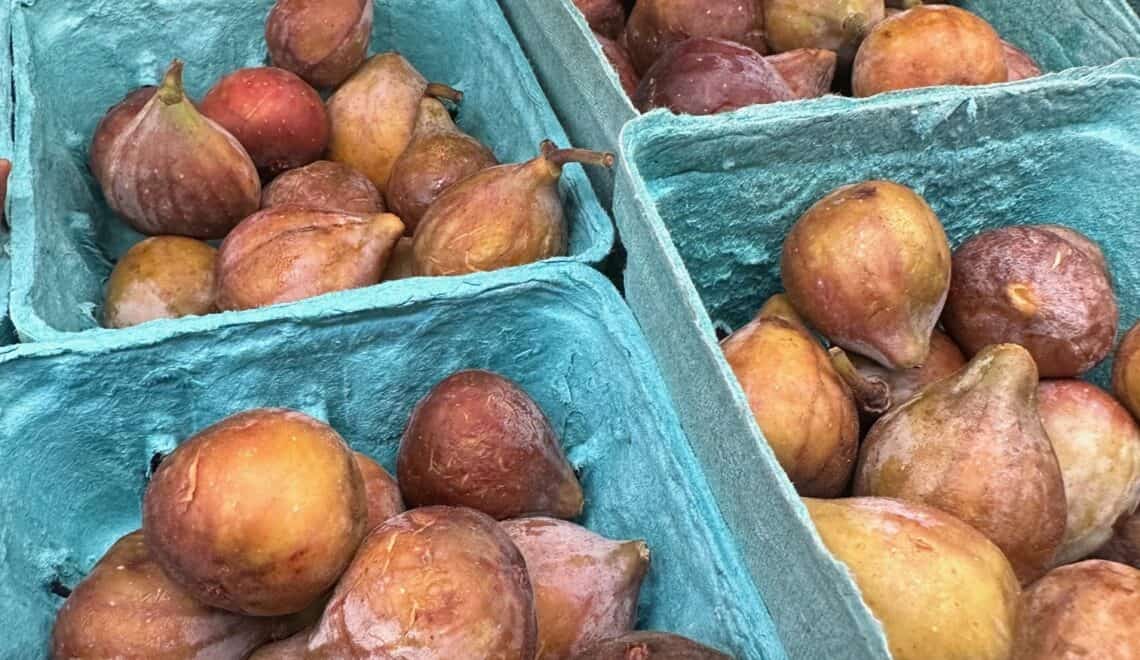 South Carolina is ripe with fresh local figs in the month of July and August. If you haven't tried a fig, or you just aren't quite sure of what to do with them, there are recipes galore for cookies, breads, oatmeal bars…the sky is the limit for this tart, sweet fruit in terms of preparation.
One of my very favorite uses for figs when they are in season is, hands down, FIG JAM. If you haven't had it, I will venture to say you are just plain missing out. Pairing fresh fig jam with a freshly baked baguette, good creamy goat cheese and a drizzle of fresh local honey on top is a can't miss combo.
And, if you are a fan of the latest charcuterie board craze and find yourself assembling your own decorative platters, fig jam is a must have. It pairs well with a variety of cheeses, breads and crackers and offsets the sharpness of your stronger cheeses beautifully by providing just the perfect hint of sweetness.
Jump to Recipe
Read more