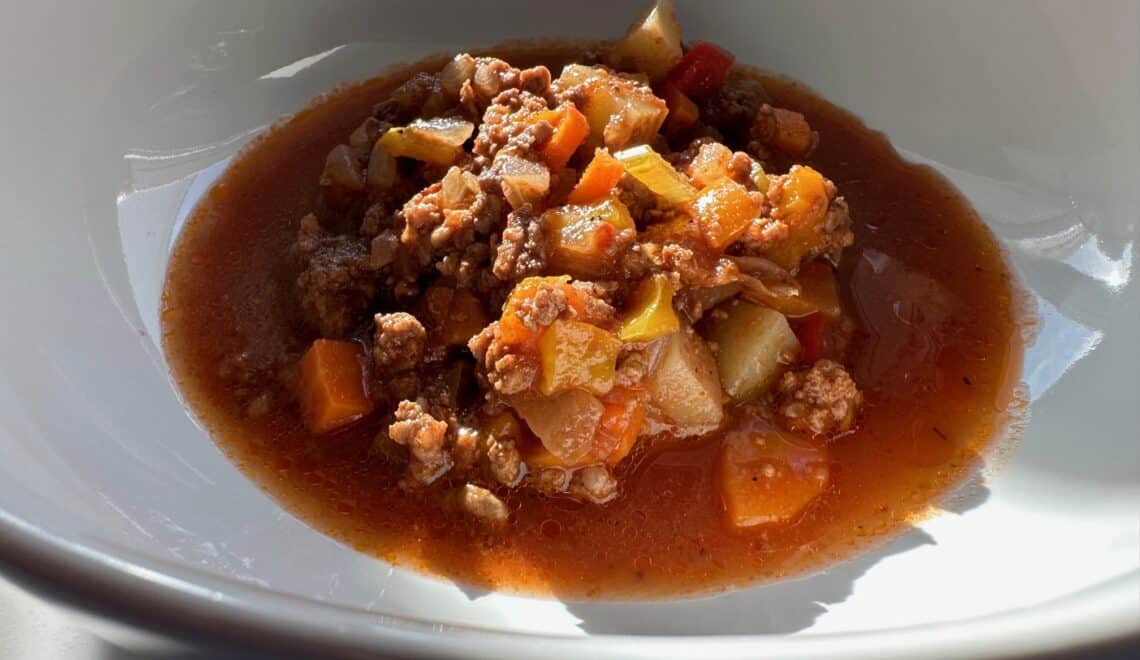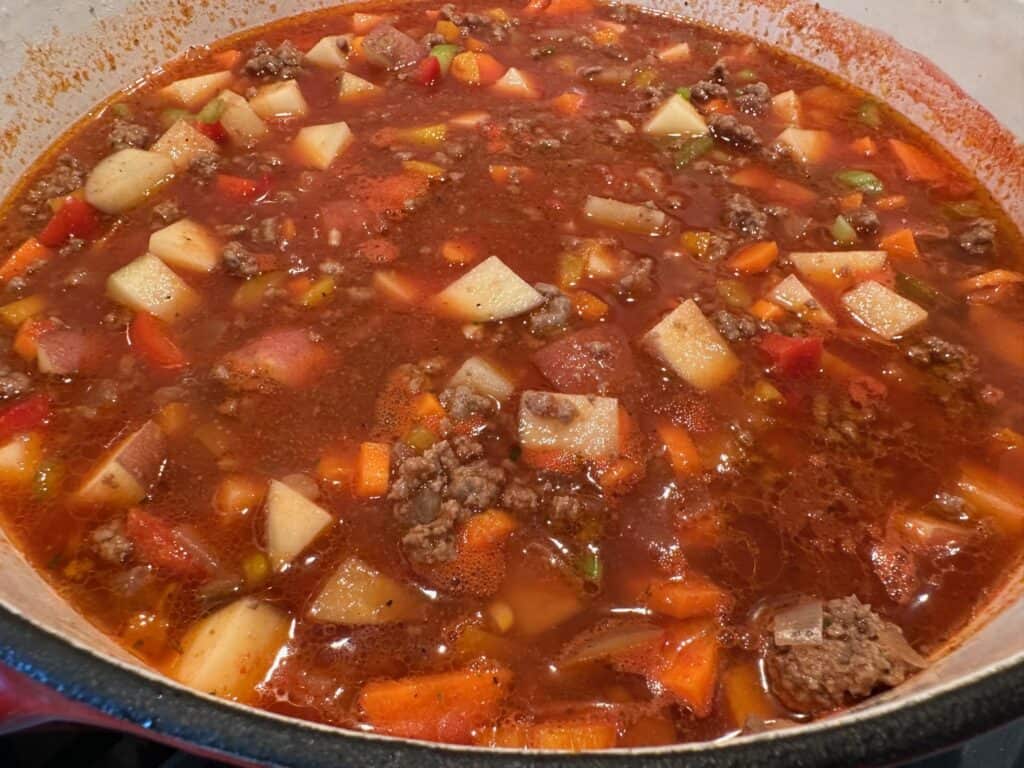 I recently caught this recipe for Hamburger Soup on an episode of Pioneer Woman and I was highly intrigued. The idea of hamburger soup had me a bit bewildered at first, but this comfort food actually reminds me a bit of that delicious and nutritious minestrone soup you may have gotten in the cafeteria in elementary school, with the addition of ground beef. It has undertones of a rich pot roast as well. It is literally a meat and potatoes recipe, chock full of so many vegetables, making it is a hearty one-pot meal with super classic flavors.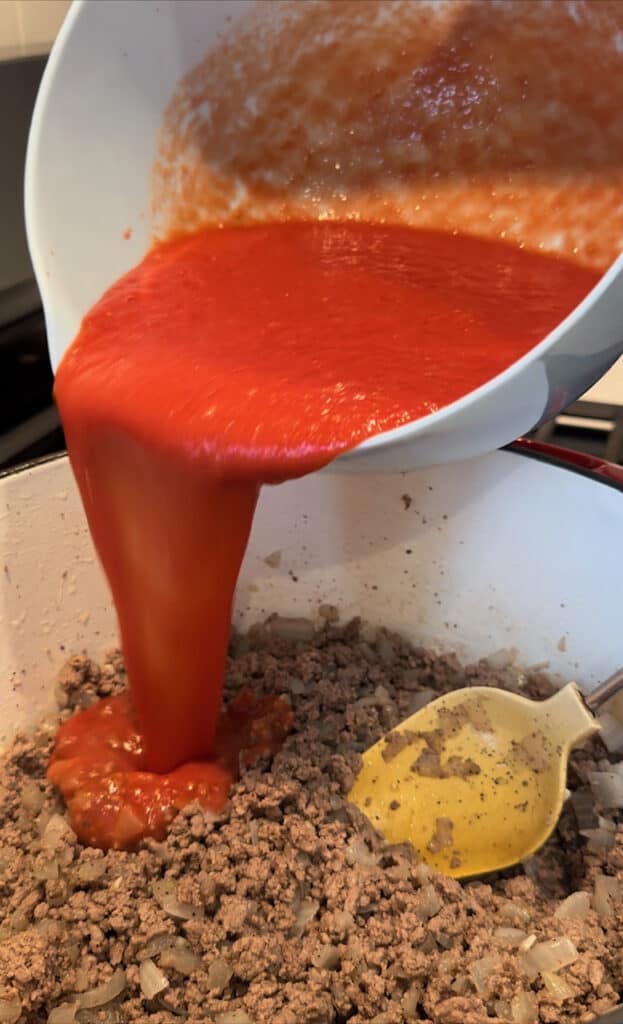 What I reeeeally loved about this recipe, is it calls for basic ingredients and allows me to use up the celery and carrots in my fridge, along with the meat from my freezer. I absolutely loathe the idea of wasting food, so it is all about finding recipes that inspire you to use up all of what you have. That is what makes cooking and recipe hunting so much fun! It is a nerdy little game that I like to play to try new things and avoid any waste in the kitchen.
All that said, I decided to give this new concoction a whirl, and boy is it good. The weather is just starting to turn here in SC, and while I love a good pot of chili, there is also something about a pot of soup that gives me the feels. If you cook for someone who isn't too keen on beans, this is the perfect substitute for chili on a cozy winter day. Plus, it is chock FULL of veggies along with the beef, so it is a full meal in a pot.
Jump to Recipe
Read more