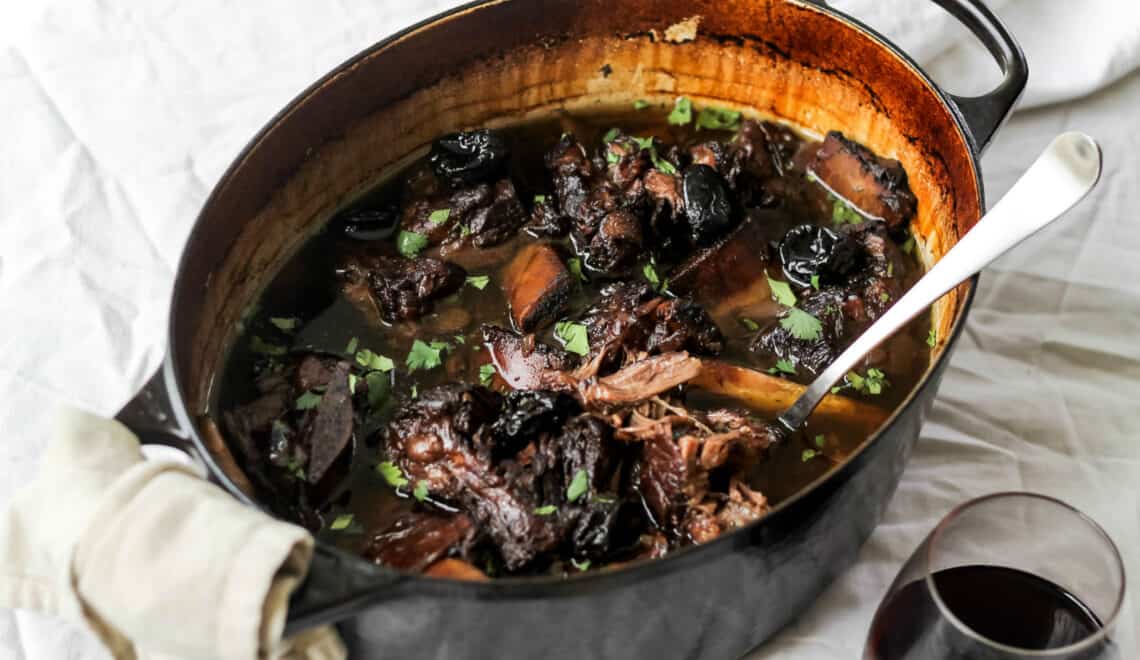 When I first started this blog in Washington, D.C., way back in 2011, I came across a recipe in Bon Appetit magazine for Red-Wine Braised Short Ribs. It was the stuff of legends. I made the recipe and it was utterly phenomenal. I carefully clipped it from my copy of the magazine and placed it in a plastic sheath divider and tucked it away carefully to revisit for years to come. It is quite honestly one of the best recipes I believe I have ever made. I even surprised myself, it was so tasty, just by following the recipe to a tee.
Fast forward to present time, many moves later that have landed me in South Carolina, I either lost track of my recipe book where this recipe was located, or it was a victim of a feng shui attack somewhere along the way. I have since searched high and low in the hopes that someday I would open the right box or drawer and it would be there atop the pile, glowing with a magical, glimmering light.
Well, needless to say, this never happened. And, unfortunately, I deleted the content from my old blog to start it fresh, so I lost the original blog post where I reviewed and posted the recipe. After some time, I finally succumbed to the idea that it was a fruitless effort and threw in the towel on the idea of finding the recipe.
Jump to Recipe
Read more