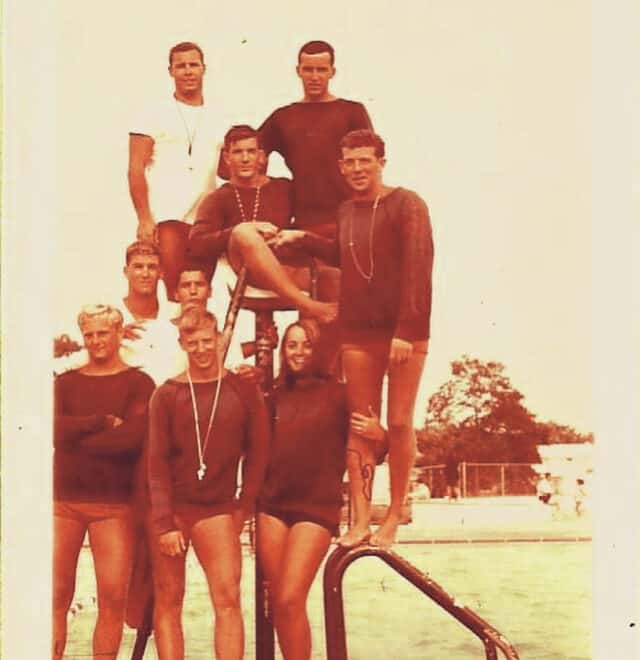 A friend of my Dad's recently shared this photo of his lifeguarding crew from around 1962, the summer he and his group of friends worked together at the Babylon public pool in Long Island, New York. Though this was before my time, it made me feel a certain way just looking at the picture. Thinking of what it was like back then, seeing the happiness on their faces and youthfulness in their appearance.
The folks in this photo were friends, some dated each other, they all hung out together and shared laughs. It was a moment in time that they all fondly remember and share collectively.
Eventually, summer faded and they all went on to pursue their own version of life. Most went to college, got married, had kids, built careers. This was just a fleeting moment in time, but the memory of their summer together lives on through this photo. It is captured bliss. The feeling it brings me is one of nostalgia, though I wasn't even alive at the time this picture was snapped, it is a sense that we all have within us.
Living on Hilton Head Island, the feeling of summer nostalgia is all around. Driving down the beach roads, clusters of families vacationing together can be seen riding bikes, building sandcastles, sharing meals and making lifetime memories. It is a special thing to have the opportunity to witness on a regular basis.
Read more