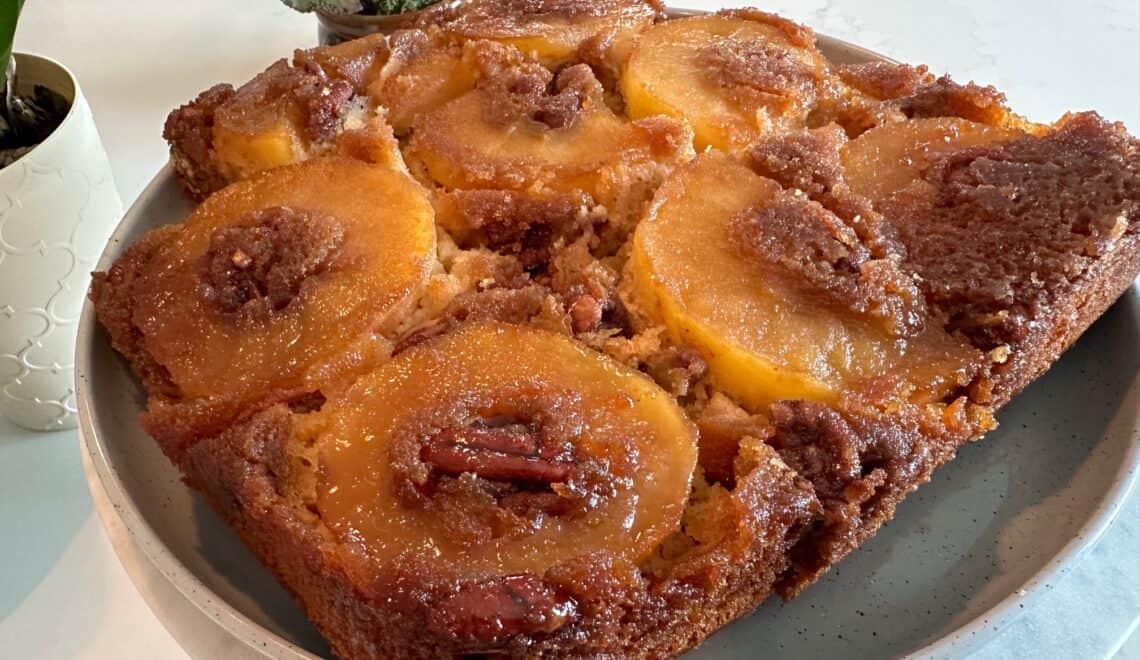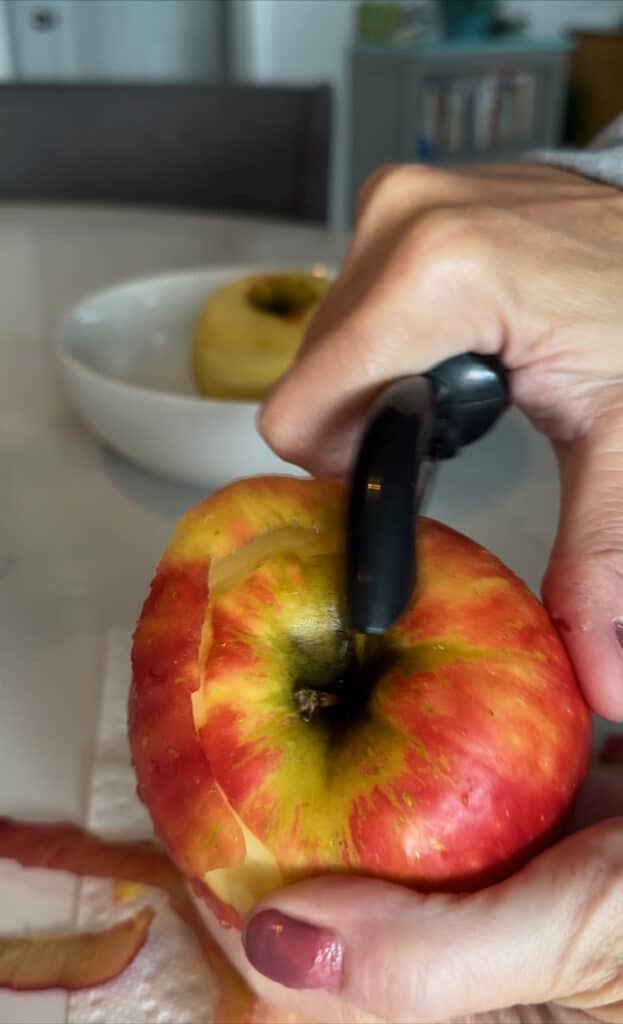 Thanksgiving is right around the corner, and I have been testing recipes galore that are worthy of showcasing at the turkey day table. Apple-based desserts always have a special place in my heart at this time of year and I always try to incorporate at least one dessert that features this juicy, robust fruit as it revels in its prime picking season.
One of my favorite elements drawing me to a good apple dessert is its ability to transform the sugar in the apples into sweet caramelization, and this recipe gives all those feels. This is a fluffy and flavorful cake, perched below the crunchy, chewy heft of a sugary glaze, the hearty crunch of pecans, and soft, sweet, artfully placed apples. Think pineapple upside down cake, with a fall twist.
Aside from being an absolutely delicious dessert, this one is also a real showstopper. This cake is inverted once complete, hence the upside down label, so the bottom layers of gorgeous apple and pecans glistening in a caramelized, buttery brown sugar are on full display for guests, painting an ever so beautiful picture on the serving platter.
Read more